Powerful task automation tool for Windows®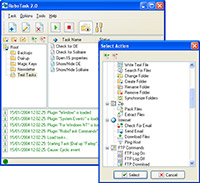 Automate any series of repetive tasks on your Windows PC
Just a few minutes with RoboTask will give you plenty of ideas of how you can increase your productivity.

RoboTask can accommodate just about any type of simple or complex automation, without the need to create batch files or write complicated scripts, as it uses a visual interface that lets you simply select and combine action to fit your needs.
Download | Buy Now | More Info
Fully automated image downloader for Windows®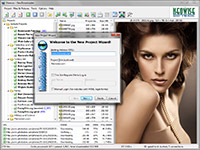 Download and view thousands of pictures and videos!
Forget about pop-ups, banners and saving every file manually - just let this fully automatic tool do the work for you.

Easy to use even for beginners, downloads from TGP sites and password protected sites, up to 20 simultaneous connections, built-in image viewer and audio/video player, and more!
Download | Buy Now | More Info
Image gallery builder for Windows®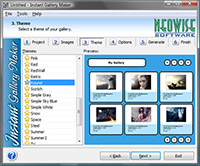 Create professional-looking image galleries with a few mouse clicks!
Just add your images to the list, click a few buttons and watch your new web gallery come alive!

All the galleries created with Instant Gallery Maker are ready to be published on the web, so you can immediately upload them to your website. Share your family, vacation, personal and other photo albums with your friends!